Winter Reading List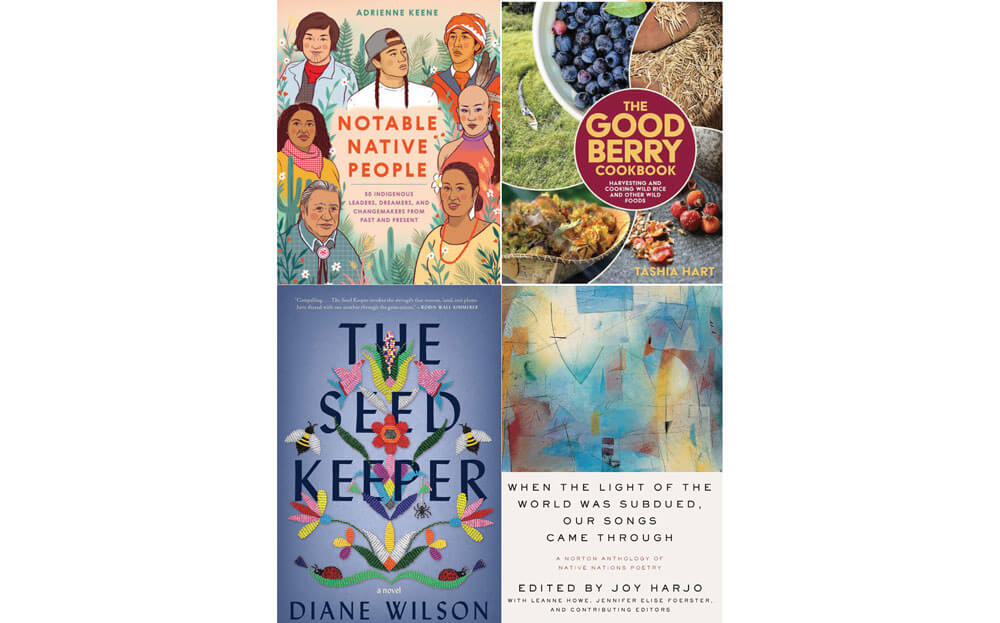 Some would argue that there is nothing better than warming up with a cup of hot cocoa in one hand and a good book in the other. If that sounds like you, then look no further! Below are some new and interesting reads by Native American authors and editors that can be found at the Hoċokata Ṫi Gift Shop and Library:
Notable Native People by Adrienne Keene
Celebrate the lives, stories, and contributions of Indigenous artists, activists, scientists, athletes, and other changemakers in this educational illustrated book that highlights their impact on the world.
The Good Berry Cookbook by Tashia Hart
Explore the natural history, ecological contributions, and cultural significance of manoomin, wild rice, also known as "the good berry." Discover wild foods and native flavors with more than 75 inspired recipes from over a dozen Indigenous cooks from various nations.
The Seed Keeper by Diane Wilson
Dive into this novel spanning several generations that follows a Dakota family's struggle to preserve their way of life and their sacrifices to protect what matters most. Weaving together the voices of four indelible women, The Seed Keeper is a beautifully told story of reawakening and remembering their original relationship to the seeds and their Dakota ancestors.
When the Light of the World Was Subdued, Our Songs Came Through: A Norton Anthology of Native Nations Poetry Edited by Joy Harjo with Leanne Howe and Jennifer Foerster
Discover the work of more than 160 poets who represent nearly 100 Indigenous nations in this historically comprehensive Native poetry collection.